CELEBRITY REAL ESTATE PAGE 17
<<<PAGE 16<<< CELEBRITY HOME PAGE INDEX HOME PAGE >>>PAGE 18>>>
LAST UPDATE ON DECEMBER 08, 2003
4320 CEDARHURST CIRCLE, LOS ANGELES , CA. 90027
LOS FELIZ
$6,999,000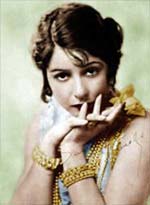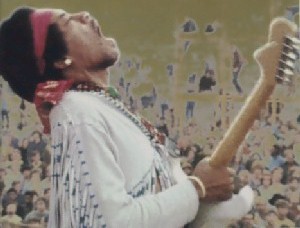 NORMA TALMADGE JIMI HENDRIX
NOW AVAILABLE VILLA TALMADGE...ONE OF L.A.'S PREMIER LANDMARK HISTORIC PROPS. RCNTLY RESORTED & RENOVATED BY LEGENDARY DESIGNER XORIN BALBES. PERFECT FOR CELEBS. OLD HOLLYWOOD GLAMOUR MEETS THE 21ST CENTURY. 6+6.5 SWEEPING CITY VIEWS. 6 FIREPLACESS, 4 FOUNTAINS & SURROUNDED BY 4 GARDENS. SPECTACULAR ROOF-TOP TERRACE, PERFECT FOR ENTERTAINING. SEPERATE GUEST HOUSE, CLASSIC PL. DETAILS! WROUGHT IRON GATE OPEN TO LARGE MOTOR COURT. 28FT FOYER.
Rooms: Bonus, Breakfast, Dining, Library/Study, Living, Pantry, Patio Enclosed, Powder Equipment: Built-Ins, Cable, Other
Norma Talmadge was one of the greatest stars of the silent era. She began her film work as a teenager in 1910 at the Vitagraph Studios in Flatbush, just a streetcar ride from her home. In 1916 she met and married exhibitor Joseph M. Schenck, and together they formed the Norma Talmadge Film Corporation, one of the most lucrative partnerships in film history. Talmadge became one of the top box office attractions for the rest of the silent era, evolving from a spunky teenager into one of the finest dramatic actresses of the screen. One of the wealthiest women in Hollywood, she retired after her two talkies proved disappointing at the box office. She died on Christmas Eve, 1957.
IN 1967 JIMI HENDRIX RELEASED THE SONG "PURPLE HAZE" WHICH HE WROTE WHILE LIVING HERE.
Purple haze all in my brain
Lately things they don't seem the same
Actin' funny but I don't know why
'Scuse me while I kiss the sky...........
<<<PAGE 16<<< CELEBRITY HOME PAGE INDEX HOME PAGE >>>PAGE 18>>>