CELEBRITY REAL ESTATE PAGE 27
<<<PAGE 26<<< CELEBRITY HOME PAGE INDEX HOME PAGE >>>PAGE 28>>>
LAST UPDATE ON JUNE 7, 2004
PICKFAIR ESTATE
1143 SUMMIT DR, BEVERLY HILLS, CA 90210
$39,500,000
SEE UPDATED SALE ON CELEBRITY REAL ESTATE PAGE 59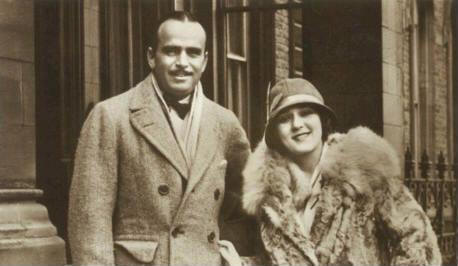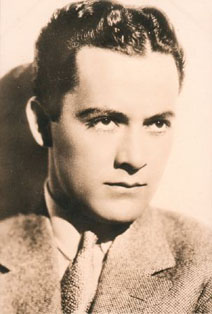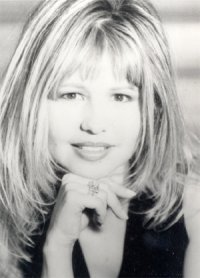 DOUGLAS FAIRBANKS SR. / MARY PICKFORD BUDDY ROGERS PIA ZADORA
GRAND GEORGIAN MANOR BEVERLY HILLS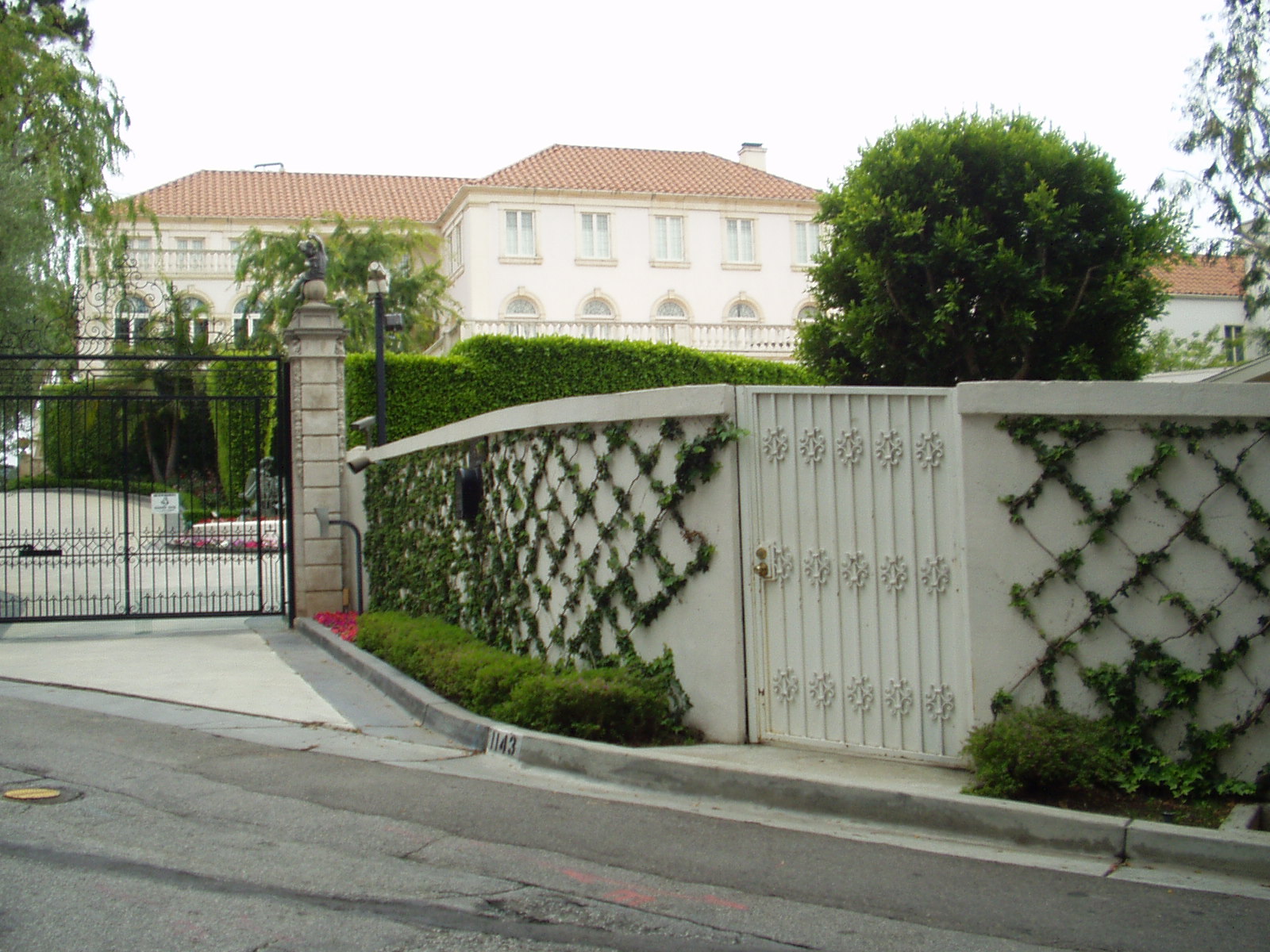 When Meshulam Riklis and Pia Zadora bought Pickfair, the legendary home of silent film stars Douglas Fairbanks Sr. and Mary Pickford, and started refurbishing the house, an avalanche of criticism became their part. According to many, they lacked the respect for this historic house, demolished it and built "a palazzo big enough to fit their ego's". And, just like the Golden Globe thing a few years before, similar stories appeared in the press : Meshulam Riklis bought Pia's way into Hollywood, by 'buying' her a Golden Globe, or Pickfair.
Whatever the Rikis' did in those days, controversy was never to elude them. They couldn't even buy a house without people kicking up a fuss.
The first famous couple from the era of silent film, Pickford and Fairbanks, bought this house in 1919. At that time, it was just a large hunting lodge in the San Isidro Canyon, at 1143 Summit Drive. At Mary's and Doug's request and according to the plans of architect Wallace Neff, the lodge was transformed into a twenty-two room mansion, with fresco's on the ceiling, hexagonal tiles on the floor and a traditional garden. They called it Pickfair, after their own names.
Pickfair was the first celebrity house in Beverly Hills and soon after Mary and Douglas, other celebrities like Charlie Chaplin, Gloria Swanson and Will Rogers moved into the city as well. Pickfair was said to have featured Southern California's first private residential swimming pool, and the it became the Hollywood party center. Pickford and Fairbanks became Hollywood royalty, the unofficial king and queen of Tinseltown. And in those days, an invitation to Pickfair was universally acknowledged as the only legitimate invitation that one had attained recognition in Hollywood. Could this be what people had against the fact that Pia actually bóught this house?
Anyway, in 1933, the couple separated and Pickford continued to live their until her death in 1979. It was then sold to Jerry Bush, owner of the Lakers and remained uninhabited until Riklis and Zadora bought it in 1988.
And the above mentionned allegations started. Pia and Riklis defended their case by stating that the house was full of termites, or that they only demolished one room. But the truth is, they really didn't have to defend their actions. When they bought Pickfair, it was a big, old house, the candles had flickered and dimmed, the party was already over for a long time. All it had was the name. All the lustre and splendour of Pickfair was in its glamorous past, the first decades of the twentieth century. If the building itself was that important, it would have been classified for a long time. But it wasn't. It stood there empty for years and nobody cared about it. But when Pia and her husband bought it, all of a sudden, everybody had to spread his/hers opinion about how they wanted to stay it the way it was, that it was atrocious what Pia and Riklis did and blah blah blah…The fact is that they bought this -non-classified!- house and they're absolutely free to do with it as they please. They decided to live in Pickfair and put it on the map again. And what could be wrong with that?
Pia and the kids moved out of Pickfair after the Riklis' divorced in 1993. But when Pia and her second husband Jonathan Kaufer separated, she moved back in.
Pickfair, the legendary honeymoon home of actors Mary Pickford and Douglas Fairbanks, has come on the market at $39.5 million. Current owners businessman Meshulam Riklis and actress Pia Zadora rebuilt most of the Beverly Hills estate after they bought it in 1988 for just under $7 million from L.A. Laker owner Jerry Buss. It is on 2 1/4 acres.

Pickford had subdivided the original 15-acre estate over the years, and her last husband, the late actor Buddy Rogers, further reduced the size of the property when he sold the house to Buss for $5.4 million after the actress died in 1979.

Riklis oversaw a major refurbishing and expansion, keeping as much as he could from the Pickford-Fairbanks days during Hollywood's golden era. After architect Wallace Neff redesigned a hunting lodge to become Pickfair in 1932, the famous couple entertained royally and royalty, creating a suite — still there — for the Duke and Duchess of Windsor.

Riklis also preserved a pub room and its original bar, where Fairbanks hoisted a few.

The 26,000-square-foot home has a ballroom-sized living room, a disco, a film theater, a master suite plus four family bedroom suites, a small theater with a stage, a three-bedroom apartment, a staff wing with offices, a guesthouse, a pool, four two-car garages and subterranean parking for 10 cars.

PROPERTY INCLUDES LARGE SPA W/ DOME GLASS CEILING, GYM, ORIGINAL POOL, THEATER & DISCOTHEQUE. MAIN HOUSE HAS 4 BEDROOMS + 3 BEDROOM GUEST APARTMENT + 2 BEDROOM GUEST HOUSE + STAFF QUARTERS.
ROOMS: Bar, Bonus, Breakfast, Cabana, Center Hall, Den,Dining, Family, Gym, Lanai, Library/Study,Living,Media,Office,Pantry,Patio Open, Powder, Projection, Sauna, Service Entrance, Wine Cellar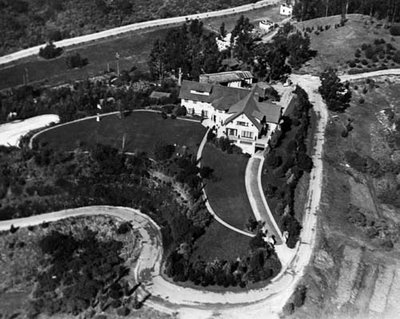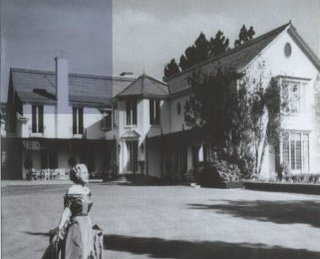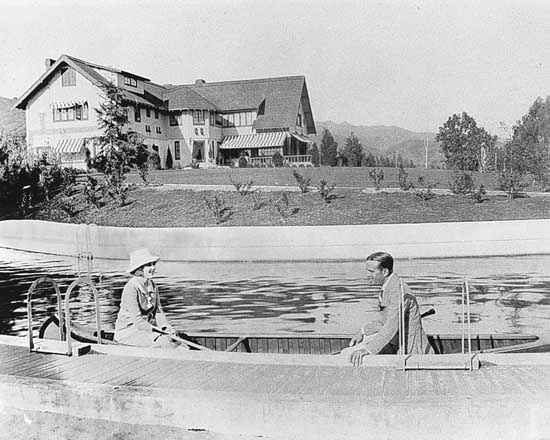 PICKFAIR IN 1920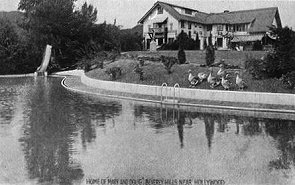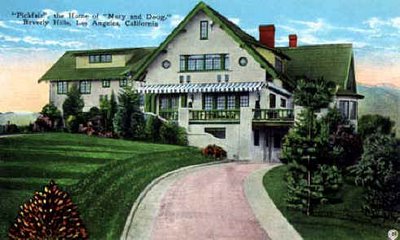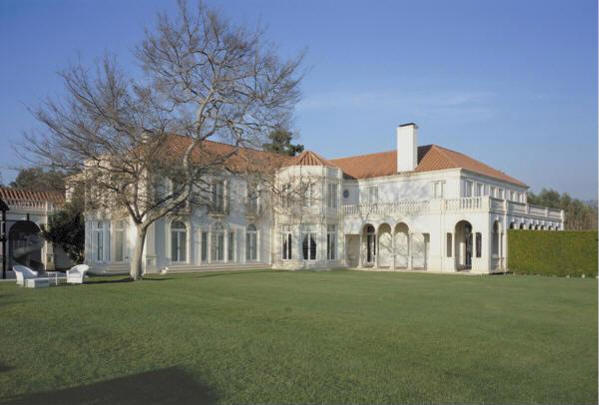 <<<PAGE 26<<< CELEBRITY HOME PAGE INDEX HOME PAGE >>>PAGE 28>>>